Linda's Selected Discography
"Song Into Silence"
Available Now - Link Coming Soon!
---
Invitation to the Music of George Rochberg
available winter of 2007 - CD Cover
Email Linda directly to purchase.
---
Magic of Flute and Piano
available summer of 2007 - CD insert
Email Linda directly to purchase.
---
New Music for Solo Alto or Bass Flute
Linda Wetherill - Flutes
Recorded by Marc Wolf of Furious Artisans - 2005
Email Linda directly to purchase.
---
Set Sail For The Sun
Constellation Trio - 2005
Email Linda directly to purchase.
---
Music by Halftter, Takemitsu, Yun, Fruehwald, Arnaoudov (pronounced "Ar-no-dof"), Vali, and Matthus from which Arnaoudov's "Vihaya" and Vali's "Song" premiered by Linda at the "2002" National Flute Association Convention in Washington DC, along with Robert Fruehwald's "Imenetyuki" which also premiered in the tour of China performances in May of 2002.
---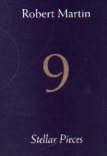 9 Stellar Pieces Including Linda's rendition of "Sirius" which received attention of FANFARE's by David Denton: "From the list of outstanding soloists, the former principal flute of the Frankfurt Radio Symphony Orchestra, Linda Wetherill, captures the flute's subtle shades in Sirius, her elegant and silvery tone providing a constant delight."
"Paris X" - music of Satie and Rudhyar with Linda playing Rudhyar's rare "Three Pieces for Flute" with piano and cello accompaniment.
---
"Linda Wetherill plays Mozart and Schubert" (a Jecklin of Zurich record - including Mozart's youthful Sonatas K. 12 and 13 for 'Flaute ou Violon' and Schubert's monumental "Theme and Variations" on "Die Trockne "Blumen" with English pianist Antony Saunders.
J.S. Bach Sonatas in Eb Major and B minor, with harpsichord, and the A-minor Solo Partita.
---
Prokoviev and Haydn "Sonatas" for flute and piano with Antony Saunders.
---
©2017 Linda Wetherill
website by TexSax